220v 1100w Sus304 Industrial Electric Air High Quality Tubular Heater Element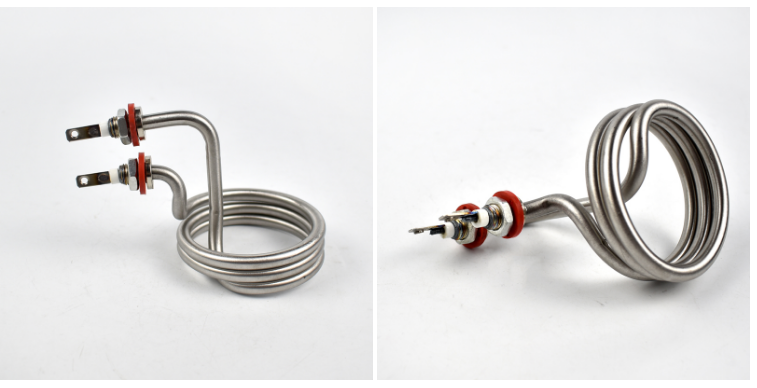 Products Description
Stainless steel tubular heater is cylindrical electrical heating elements with two head. Protected with a stainless steel sheath. Mostly double head heater is used for heating up solids such as injection presses heating plates or various tools, double head heater can also be used for heating up water of gases under certain conditions.The choice of technology will depend on technical specifications required and the application.When you don't know exactly which product you are looking for, we will recommend you the best solution for your needs.Tubular heaters are custom designed in a various shapes to as client's requirements for direct immersion in liquids such as water, oils, solvents and process solutions, molten materials as well as air and gases.
Tubular heaters are produced using Incoloy, stainless steel or Copper sheath materials and also there is huge variety of selection of termination styles available. Insulation of Magnesium offers greater heat transfer. Tubular heaters can be used in any application. Straight tubular can be inserted in machined groves for conductive heat transfer and formed Tubular provides consistent heat in any type of special application. Its applications areas are: Plastic processing machineries ;Engineering Industry ;Packaging machinery ;Shoe making machineries ;Foundry Equipment ;Radiant Surface heating ;Hot Runner Mould Systems etc.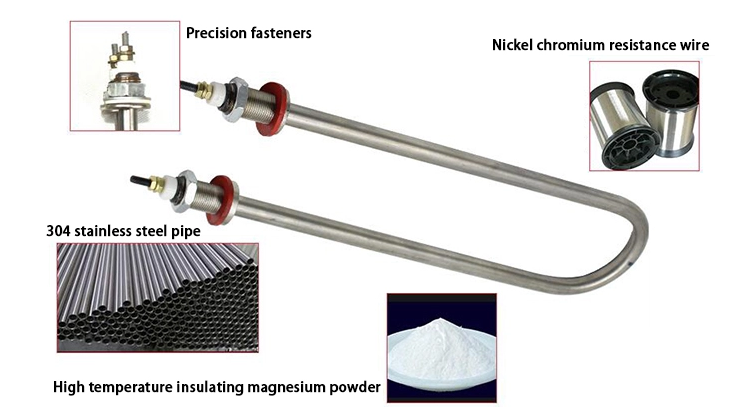 It may be used to heat any kind of substance or material, such as oil, air, or sugar. However, a common application is plastic pellets, which are melted in order to form molded plastic parts. An example of such a process is the "hot runner" process. Electric Tubular Heater resemble tubular heaters structurally but tend to have higher watt densities.
Features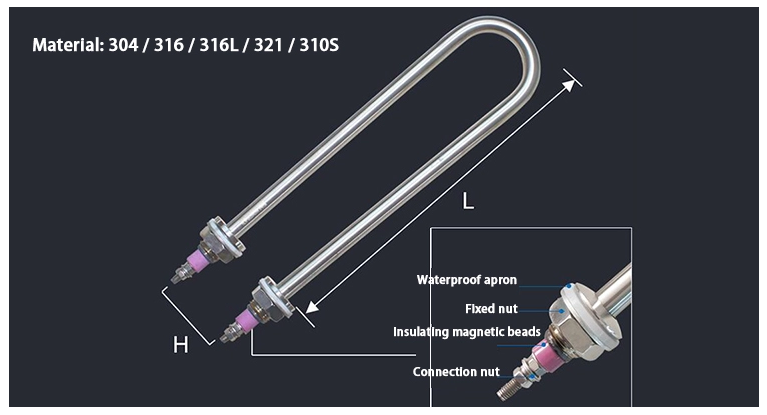 1.Moisture resistant
2.Even heat distribution
3.High Dielectric Strength
4.Cost efficient
5.Wide range of diameters available
Install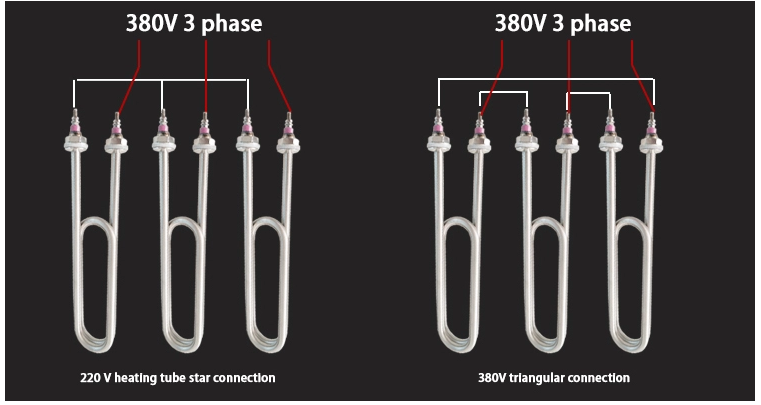 Applications
1.Plastic Processing machinery. 2.Water and Oil Heating Appliances. 3.Packaging machineries 4.Vending Machines. 5.Dies and Tools. 6.Heating Chemical Solutions. 7.Ovens & Dryers 8.Kitchen equipments 9.Medical equipments Used in many other applications.