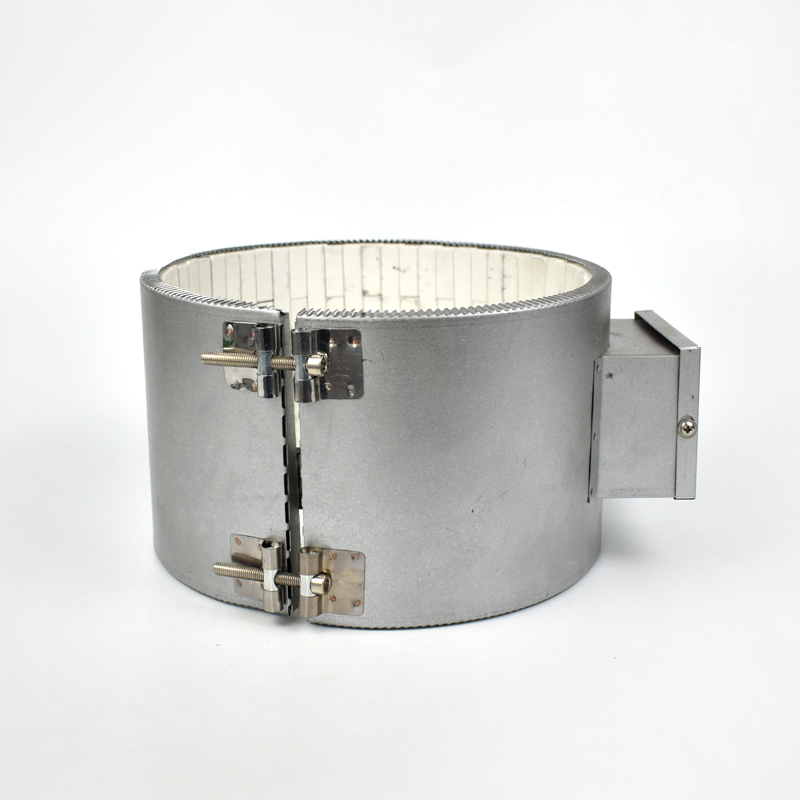 The design of the ceramic band heater is to evenly pass the spirally wound internal resistance coil through the interlocking insulating ceramic "bricks". The ceramic core or tile "mat" is located under a thin stainless steel plate with serrated edges.
The notched edges can be folded to secure the ends, and the protective lining (removed during installation) ensures the placement of the tiles. This combined component of the ceramic band heater provides a flexible heating system that can effectively conduct conduction heat and radiate heat. The heat of the ceramic tape comes from internal coils, which conduct heat at the highest temperature. The heating coil transfers heat evenly through the tiles, thereby radiating energy to the barrel. We provide a variety of ceramic belt styles, from standard configuration to customized configuration.
When choosing a ceramic heater, please choose the heater that best meets the power requirements-reduce the number of cycles and temperature overshoot, thereby extending the life of the heater. When ceramic band heaters are installed instead of non-insulated heaters, the total operating wattage is reduced by about 20%. 15-20%.