Custom ceramic hollow infrared heating integrated module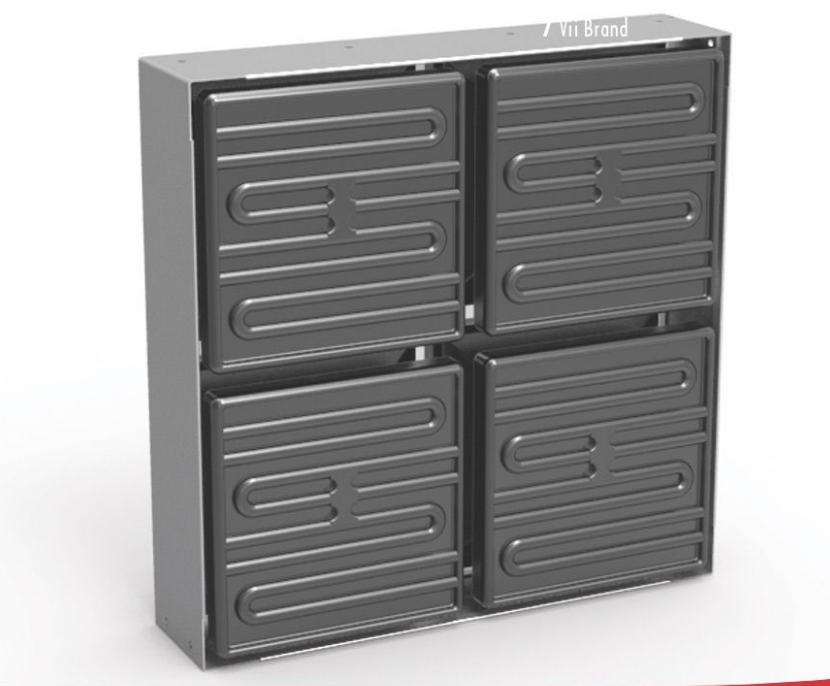 The heater with hollow structure is the mainstream product of various industrial applications at present.
The heater adopts hollow casting molding process, and its interior is filled with heat insulation material with high thermal resistance.
The filling of insulation material reduces heat loss from the back of the heater and enhances the infrared radiation capability of the front radiator, thus increasing the heating rate of the heated material and shortening the preheating time, thus saving up to 25% of the energy.
It is widely used in different area heating furnace assembly, such as all kinds of plastic thick and thin sheet hot forming equipment, rubber and plastic equipment, automobile interior manufacturing, etc
Since the heating area is usually different in size, when the infrared heating furnace needs to be assembled from multiple ceramic heaters, a simpler method is to use a small 2X2 module (composed of four SFEHs) customized by Ireland's Ceramicx.
For example, you need to make a 2 m *1.5 m infrared ceramic heating plate, which can be assembled with 48 modules (6X8). There is no need to design ceramic heater mounting plate, only need to make a frame, and install each small module on it.
Simple and easy to use, save the trouble of internal wiring.