Square plate ceramic infrared heater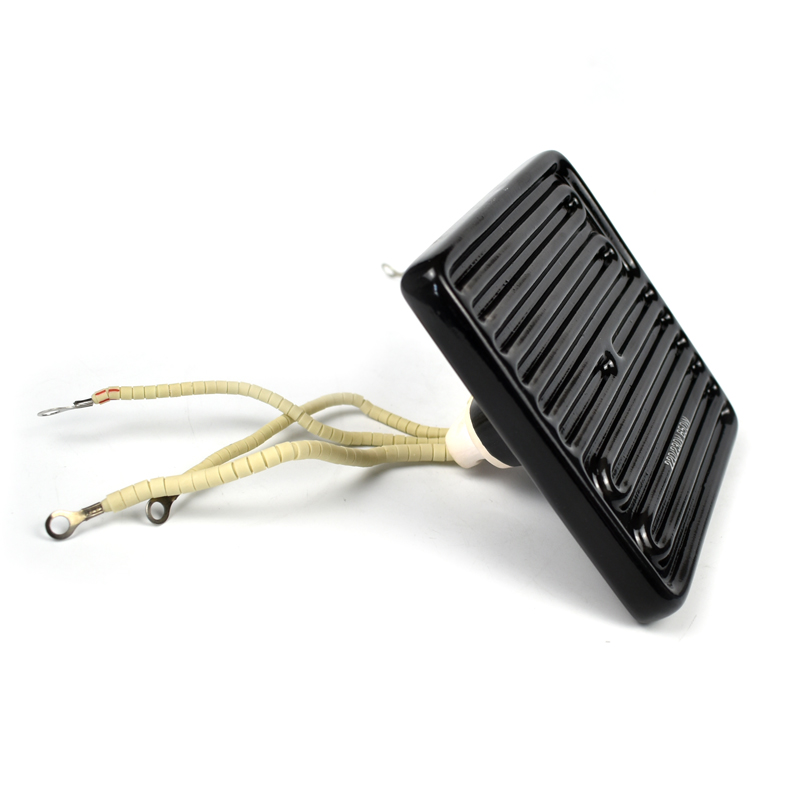 Industry standard infrared flat panel heater.
The heater adopts casting and curing molding process, which is composed of high-temperature resistant Fe-Cr-Al alloy resistance coil and specially designed refractory ceramic material.
Compared with curved heaters, flat heaters are thinner, so they can save installation space and are suitable for machines with limited space.
The heaters are available in eight standard power ranges from 125W to 1000W.
Its surface temperature can reach up to 750 degrees, widely used in industrial, healthcare, food and other industries.
Fe-Cr-Al resistance wire
Standard voltage of heater: 230V (other voltage values can be provided upon request)
Heater wavelength range: 2-10 microns
Depending on different operating conditions, the average operating life can reach 20,000 hours.
It is UL certified
The recommended radiation distance from the heater is 100mm to 200mm
Provide 100mm ± 10mm ceramic bead wire