Custom Electric Cast-In Heaters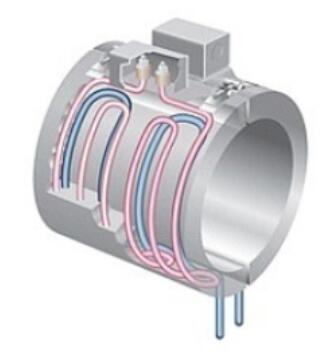 LAIYUAN Industries manufactures custom electric cast-in heaters, a unique heat source that can be adapted to many high-performance applications. Cast heaters are basically a heated part or tool that can be conceptualized and integrated as a component in a variety of equipment such as hot melt adhesive systems, food service, medical, packaging, paint spraying, semiconductor, and process pipelines.
The heating element is cast into aluminum, bronze, iron, or other metals and is an integral part of the final metal part. This allows for operating at a maximum heater efficiency and eliminates the need to supply a heater as a second component attached to a machined component. It is designed to eliminate the need for multiple part sourcing and assembly as well as provide a more uniform thermal process to your application.
Whether you have a basic concept or a complete drawing with specifications, Durex engineering can assist with the process of specifying cast-in heated parts to fit your application. Additional components such as terminal boxes, threaded fittings, special tubing, or temperature sensors can be cast-in as system requirements dictate.